Chevrolet Performance 350 C.I.D. Deluxe Long Block Crate Engines
Part number: 19421179
MPN: 19421179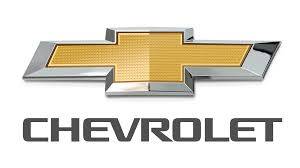 Availability:
Out-of-Stock
Description
Chevrolet Performance 350 Deluxe crate engines start as one of the most affordable high-performance crate engines available. These 350s get built with a brand-new block, four-bolt main caps, and filled with a tough, rotating assembly featuring high-quality pistons delivering an impressive compression ratio. They also include a performance hydraulic camshaft that helps build power with great torque. Want further enhancements? How about Genuine GM chrome valve covers, timing covers, and Chevy Performance aluminum dual-plane intake manifolds? For a desirable, budget-friendly, powerful motor—order your very own Chevrolet Performance 350 C.I.D. Deluxe long block crate engine today!
Actual Engine Displacement: 5.7L/350
Engine Assembly Style: Long block
Crate Engine Cylinder Head Material: Cast iron
Engine Block Material: Cast iron
Advertised Compression Ratio: 8.0:1
Assembled: Yes
Engine Balance: Internal
Cam Style: Hydraulic flat tappet
Rear Main Seal Style: 2-piece
Intake Manifold Included: Yes
Intake Manifold Style: Carbureted
Cylinder Heads Included: Yes
Carburetor Included: No
Throttle Body Included: No
Distributor Included: No
Oil Pan Included: Yes
Valve Covers Included: Yes
Timing Cover Included: Yes
Water Pump Included: No
Harmonic Balancer Included: No
Flexplate Included: No
Flywheel Included: No
Air Cleaner Included: No
Spark Plugs Included: No
Spark Plug Wires Included: No
Computer Included: No
Wiring Harness Included: No
Quantity: Sold individually.
Notes: Features aluminum dual-plane intake manifold, chrome valve covers and chrome timing cover.
Chevrolet Performance 350 C.I.D. Deluxe Long Block Crate Engines - Part number: NAL-19421179 - for American Cars - delivery to the UK and the EU
Manufacturer part number: 19421179 - Chevrolet Performance 350 C.I.D. Deluxe Long Block Crate Engines engine-complete-assembly-blueprint-engines
Package dimensions
Width: 50.00 inch
Height: 50.00 inch
Depth: 50.00 inch
Weight: 480.00 lb