Blaster Premium Synthetic Multi Max Lubricant
Part number: 16MMDS
MPN: 16-MM-DS
UPC: 032167000074

Qty: 34, Delivery time: 2 working days
Qty: 20, Delivery time: 1 working days
Description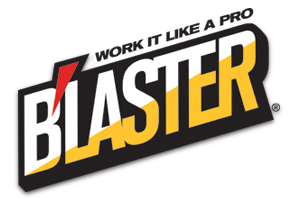 B'laster Multi-Max Lubricant is a premium, synthetic multi-use lubricant that outperforms the leading competitor in six ASTM tests. Its odorless formula provides the longest-lasting lubrication and protection against corrosion, which reduces friction and wear. Use it on thousands of applications from door hinges and window tracks to lawn and garden equipment and chains and locks. Features
Displaces Moisture
Stops Squeaks
Protects Against Corrosion
New ProStraw with Control Technology
B'last ON:
Car Parts

Chains

Dials

Engines

Fishing Tackle
Gears

Glides

Hand Tools

Hinges
Lawn & Garden Equipment
Locks
Marine Applications
Recreation & Sports Equipment
Rollers
Valves
Wheels
Window & Door Tracks
Nuts & Bolts
YOU ASKED FOR A SMARTER STRAW AND WE LISTENED.
Introducing the B'laster ProStraw™ with Control Flow Technology™.  The innovative, patented design includes a dual-spray pattern and volume adjuster that allows you to control the flow of product for each specific application.
NO GIMMICKS, NO FLUFF – JUST LESS MESS AND MORE PRECISION.

Use on Automotive, Industrial, Marine, Plumbing & Other Equipment Learn More at:
www.blastercorp.com/PB-Blaster-Penetrant-remove-stuck-parts-spray
No Global Shipping Programme (nonGSP)
Blaster Premium Synthetic Multi Max Lubricant - Part number: BLA-16MMDS - for American Cars - delivery to the UK and the EU
Manufacturer part number: 16-MM-DS - Blaster Premium Synthetic Multi Max Lubricant penetrating-oils
Package dimensions
Width: 2.50 inch
Height: 8.00 inch
Depth: 2.50 inch
Weight: 0.70 lb