PB Blaster Penetrating Catalyst Pro Straw with Control Flow Technology
Part number: 16PBDS
MPN: 16-PB-DS
UPC: 032167000012

Availability:
Out-of-Stock
Qty: 1339, Delivery time: 7 working days
Qty: 24, Delivery time: 1 working days
Description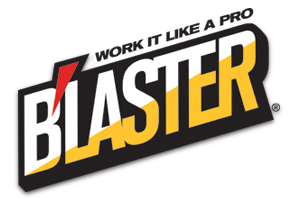 The #1-selling penetrant since 1957, PB B'laster quickly busts loose rusted or frozen parts caused by rust and corrosion. It also contains a non-evaporating lubricant that saves time and equipment and protects against further rust and corrosion.

Features
#1-Selling Penetrant
Breaks Free Rusted or Frozen Parts
Protects Against Further Rust and Corrosion
Use on Automotive, Industrial, Marine, Plumbing & Other Equipment
New  Pro Straw Technology (16-PB-DS)
YOU ASKED FOR A SMARTER STRAW AND WE LISTENED.
Introducing the B'laster ProStraw™ with Control Flow Technology™.  The innovative, patented design includes a dual-spray pattern and volume adjuster that allows you to control the flow of product for each specific application.
NO GIMMICKS, NO FLUFF – JUST LESS MESS AND MORE PRECISION.



Use on Automotive, Industrial, Marine, Plumbing & Other Equipment Learn More at:
www.blastercorp.com/PB-Blaster-Penetrant-remove-stuck-parts-spray
No Global Shipping Programme (nonGSP)
PB Blaster Penetrating Catalyst Pro Straw with Control Flow Technology - Part number: BLA-16PBDS - for American Cars - delivery to the UK and the EU
Manufacturer part number: 16-PB-DS - PB Blaster Penetrating Catalyst Pro Straw with Control Flow Technology penetrating-oils
Package dimensions
Width: 2.50 inch
Height: 8.00 inch
Depth: 2.50 inch
Weight: 0.70 lb