CARB REPAIR KIT
Part number: 37119
MPN: 37-119
UPC: 090127059173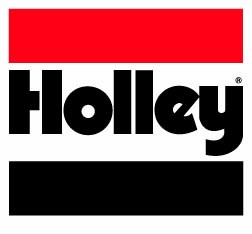 Availability:
Out-of-Stock
Qty: 30, Delivery time: 8 working days
Qty: 20, Delivery time: 8 working days
Description
Purchase a Holley Renew Kit next time a carburetor rebuild is due and you will be assured of using only genuine Holley factory service parts. This really is the only sure way of knowing that your Holley carburetor will be brought back to original specifications and like new condition. The Renew Kit package includes new gaskets, O-rings, pump diaphragm(s), needle and seat(s), power valve(s), and a detailed instruction sheet to take you step-by-step through the rebuilding process. All the parts and information necessary for a professional rebuild are included. Leave the guessing to others. Be assured with Holley Renew Kits.
CARB REPAIR KIT - Part number: HOL-37119 - for American Cars - delivery to the UK and the EU
Manufacturer part number: 37-119 - CARB REPAIR KIT carburetor-and-installation-kit
Data sheet
Carburetor Type

4160

Kit Type

Renew Kit
Package dimensions
Width: 6.25 inch
Height: 1.88 inch
Depth: 7.00 inch
Weight: 0.50 lb