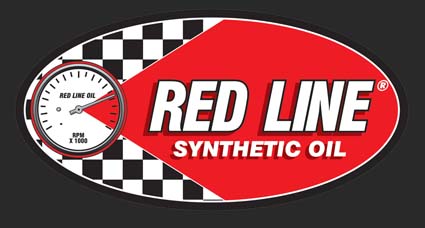 RED LINE SYNTHETIC RACING ATF 1 US QUART (946ML)
SKU: 30304
Similar to a Type F fluid, featuring even higher viscosity and no friction modifiers
DESCRIPTION:
similar to a Type F fluid, featuring even higher viscosity and no friction modifiers
Produces faster shifts, quicker lock-up, better converter efficiency at high temps
Enhanced extreme-pressure additives provide 5-times better film strength than petroleum ATFs
Reduced clutch and gear wear compared to petroleum ATFs
Satisfies GL-4 gear oil requirements
TECHNICAL DETAIL
Red Line's Racing ATF is fully-synthetic product designed for use in racing automatic transmissions which need the positive shift of a Type F automatic transmission fluid. This ATF contains no slipperiness additives, producing faster shifts and quicker lock-up, and can reduce elapsed time in drag racing.
A higher viscosity compared to conventional Type-F transmission fluids provides higher torque converter efficiency at higher temperatures. The enhanced extreme-pressure protection provides five-times better film strength when compared to petroleum ATFs, reducing gear and clutch wear considerably.
This product is designed to be used where Type-F fluids are recommended or for racing transmissions which need quicker shifts than provided with Dexron II fluids. This product can also be used in manual transmissions which require ATFs, providing better gear wear and better shiftability, but Red Line MTL® will provide even better wear protection and shiftability.
| | |
| --- | --- |
| Vis @ 100°C, cSt | 10 |
| Vis @ 40°C, cSt | 53.7 |
| Viscosity Index | 177 |
| Pour Point, °C | -50 |
| Pour Point, °F | -58 |
| Brookfield Vis @ -40°C, P | 150 |
ABOUT RED LINE OILS
Since 1979, Red Line Synthetic Oil has grown to manufacture more than 100 quality products, including motor oils, gear oils, assembly lubes, fuel additives, and its popular WaterWetter cooling additive for the automotive, motorcycle, marine, and industrial markets. Based in Benicia, California, Red Line has a reputation with racers and enthusiasts alike for creating products that perform and protect better than any on the market, regardless of price.
Red Line formulates fully-synthetic oils and chemically-advanced additives using the world's finest base stocks. Rather than cutting costs by blending in petroleum products, Red Line's motor oils and gear oils use superior ester base stocks that provide extreme stability at high temperatures and superior film strength at lower viscosities where more power can be produced.
SYNYHETIC RACING ATF 1 US QUART (946ml) AUTO TRANS FLUID - Part number: 30334 - for American Cars - delivery to the UK and the EU
Package dimensions
Width: 4.00 inch
Height: 8.00 inch
Depth: 5.00 inch
Weight: 2.00 lb