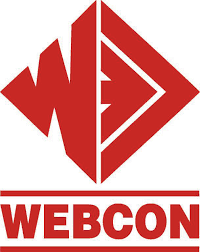 Top quality universal carburettor pressure fuel pump
Webcon are delighted to announce the launch of new 12v replacement electric
fuel pumps for use on carburettor fuel systems.

The fuel pumps will suit customers who traditionally have used the small rectangular type pumps but have found them either too noisy or too unreliable.

WFP501 Electric Fuel Pump runs at (5.0-9.0 PSI), and is extremely quiet and reliable in operation. This pump is suitable for all single, twin and triple Weber installations and will require an additional fuel pressure regulator, and is a "pusher" type pump which is designed to be mounted horizontally near to the base of the fuel tank.

The pump dimensions are:


Length without filter 110mm
Length with filter 180mm

Diameter 36mm

Negative earth

WFP501 is a fully sealed unit with steel casing an is supplied with attached filter, mounting bracket and
Push-On 8mm O/D fuel pipe unions for both ends.


Hose clips and 2 x 100mm lengths of fuel line are also included.
12v Universal Fuel Pump 5.0-9.0 PSI - Part number: WFP501 - for American Cars - delivery to the UK and the EU
Manufacturer part number: WFP501 - 12v Universal Fuel Pump 5.0-9.0 PSI fuel-pump
Package dimensions
Width: 8.00 inch
Height: 8.00 inch
Depth: 8.00 inch
Weight: 8.00 lb